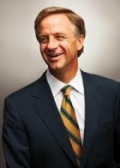 THE DRAFT design of Gov. Bill Haslam's federally funded INCITE capital-access and investment-generation program is now open to scrutiny by the public, through Dec. 9.
A tautly written draft of the program's criteria and scope was published yesterday by the Haslam Administration via its Economic and Community Development agency and a public webinar on the subject is set for Dec. 7, 10 a.m. Central Time.
The roughly $29.7 million initiative uses Tennessee's share of the $1.5 billion provided by the Small Business Jobs Act of 2010, which was passed by Congress and signed into law by President Barack Obama on Sept. 27, 2010. The resultant State Small Business Credit Initiative (SSBCI) is administered by the U.S. Treasury.
In announcing the availability of the funds for Tennessee a year ago, Treasury estimated states receiving funds might attract 10 times their grant amounts in the form of co-investment or lending committed debt finance. SSBCI has subsequently sought to encourage diverse scenarios for use of the funds, with states free to create venture-capital funds or funds of funds or several other types of programs, such as Tennessee has done.
INCITE allocations per Approved Investor will range, overall, from $250,000 to $3 million, but will vary within specific ranges for seed-stage, early-stage and expansion-stage investments. All investments must be in Tennessee-based businesses (including those relocating here within a year) with fewer than 500 employees. As is often done in such programs, the rules exclude some businesses (e.g., real estate, insurance, food services, construction). Retail is generally excluded, although e-commerce businesses may qualify.
Approved Investors are thus far defined by ECD as potentially including the state's existing 10 TNInvestco funds; Small Business Investment Corporations (SBIC's); New Market Venture Capital Companies; Rural Business Investment Companies; and, persons or entities deemed accredited investors by SEC standards, with some further preconditions on would-be investors in some categories.
In an effort to minimize the INCITE co-investment program's complexity and administrative expense -- and, perhaps to avert risk of controversy -- ECD said in this week's draft that it will release its Approved Investor application form on Dec. 15. The form investors will use to seek approval of targeted investments will be released Jan. 16, 2012.
Then, unlike the approach employed by the Bredesen Administration in the state's innovative TNInvestco program, ECD will not assay in-depth applicants' investment strategies or target specific industries; but will instead distribute funds to Approved Investors "on a first come, first served basis as determined by the date and time a Qualified Investment application is submitted to TTDC," according to the draft. The reference to a role for Tennessee Technology Development Corporation (TTDC) is tentative and subject to final agreement between ECD and the TTDC board of directors.

Bill Hagerty
The Haslam program resides within the portfolio of Economic and Community Development Commissioner Bill Hagerty and is overseen by ECD Innovation Director Ryan Gooch.

Ryan Gooch
Gooch also coordinates ECD's work with nine regional business accelerators, StartupTN and other programs. Gooch was formally named to the post in June, and previously served as Hagerty's point person on energy issues, a role he also played in the prior Bredesen Administration.
TTDC President Leslie Wisner-Lynch said Nov. 21 she contemplated asking for comments on the draft issued yesterday from members of the Tennessee Capital Formation Board (TCFB), which had been created through a TTDC initiative. TCFB members include 14 executives from the ranks of venture capital, private equity and investment banking, according to the TTDC website. Updating that item, she told VNC this morning that TCFB comments, if any, will be directed to ECD, to ensure a single stream of feedback to ECD.
Wisner-Lynch's original comment about getting input from TCFB came during a teleconference of members of her board, which is chaired by ECD's Hagerty. The TTDC board had been assembled electronically on what Hagerty acknowledged at the time was "short notice," in an effort to secure board approval for TTDC staff to expend funds to determine what legal and financial liabilities TTDC might shoulder if it accepts a role as ECD's outsourced administrator for the day-to-day operations of the co-investment program; and, to secure authorization for TTDC staff to work with ECD and the TTDC executive committee to finalize a contractual agreement for that administrative role.
Although no estimate of anticipated investor and business response to the program has been published, investor-applicants and, subsequently, investment petitioners are likely to numerous. Notably, the current draft of the co-investment program does not include performance standards for processing applications and communicating with applicants.
In addition, although the program administrator's role is intended to be non-discretionary and only process-oriented, the program draft now circulating states that investors winning approval must first be "determined by TTDC to be an applicant acting in the best interest of the program," suggesting that, perhaps inevitably, TTDC's role would require judgment, as well as clerical skills.
Noted: During the TTDC board meeting, Wisner-Lynch informed the board that she was not certain she had properly noticed the meeting, to comply with state law. The meeting proceeded informally. Some board members indicated they will have some questions about the program's administration and the workload associated with it, but during the call, monitored by VNC, there was no discernible deliberation of policy or issues, although Hagerty made clear toward the end of the meeting he believed Wisner-Lynch is free to work with ECD and the TTDC executive committee on the matter.
The urgency of convening apparently stemmed from Hagerty and Wisner-Lynch's agreement to seek full-board approval on the matter during the board's next scheduled meeting Dec. 14, just a day ahead of ECD's planned Dec. 15 public release of the application form that would-be investors will use to apply for a share of INCITE funds. The Administration may also be eyeing its March 2012 obligation to reports its progress to SSBCI.
Also noted: On Dec. 12, shortly after the public-comment period closes, Hagerty is scheduled to address Rotary Club of Nashville, according to the club's site. VNC