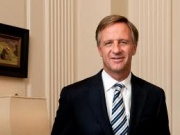 Updated 18 Nov. 2014 - During the annual Global Action Platform (GAP) conference in Nashville yesterday, Cambridge Holdings Chairman-CEO Jean-Claude Saada announced there will in coming months be a new partnership among TN Agriculture and Memphis BioWorks to increase investment in ag startups, create a premiere Ag business model in Tennessee that can be advanced in the US and globally. Cambridge is the owner of the OneC1ty commercial real-estate development. This story will be updated, as warranted.-Ed.
THE TALK is nearly over. Innovators in rural Tennessee are likely in 2015 to begin seeing more State attention paid to their capital formation, workforce, infrastructure and related business needs, through an initiative dubbed Ag Launch.
Conferees during yesterday's AgriTech Challenge event in Murfreesboro generally endorsed draft proposals that have been developed in the past year by Tennessee Agriculture Commissioner Julius Johnson and others, in response to a mandate by Gov. Bill Haslam.
The proposals have been forged through a protracted consultative effort -- including numerous listening sessions, data analyses, surveys and other means.
In a statement provided VTC today, Commissioner Johnson said his agency "is committed to the idea of Ag Launch and the goal to make the department the primary point of contact for those who wish to increase entrepreneurial development and agricultural innovation in Tennessee. Though the details are still being worked out, we have received positive feedback from leadership within the agricultural community. This proposal also falls in line with the Governor's Rural Challenge and commitment to create jobs, grow the economy, increase farm profitability and develop public and private partnerships. We plan to collaborate with our industry and university partners as we determine the next step."
The research and vetting process has been driven largely by Memphis BioWorks Foundation CEO Steve Bares and Peter Nelson of the Memphis-based Ag Innovation Development Group, with direct involvement by Commissioner Johnson's designee, Louis Buck, who is an international and market development specialist within Agriculture.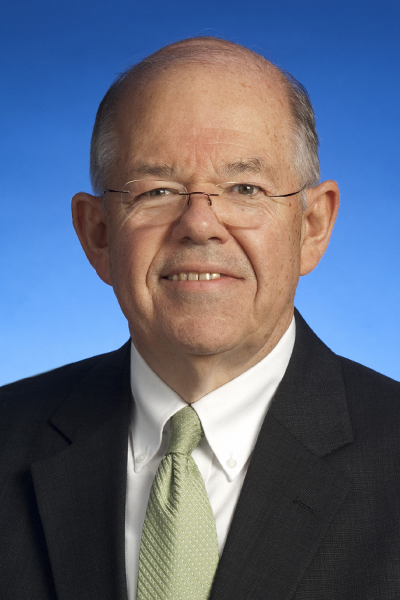 Comm. Johnson
A final report fleshing-out entrepreneurial, educational and innovation-oriented portions of Gov. Haslam's previously published 10-year strategic plan for improved rural economic development is soon likely to be sent by Commissioner Johnson to the Governor.
And, the Commissioner and his team will soon consider what, if any, funding or other support for the program is needed from the Tennessee General Assembly, over what period of time, Buck told VTC.
As previously stated by the governor, the rurally oriented agricultural innovation strategy is to address early-stage capital, access to related technology incubators, entrepreneur development and business acceleration programs.
Buck noted there is growing confidence that Tennessee can attract investment capital from VCs and private-equity firms elsewhere in the U.S. and the world, and may determine there's no need to rely solely on state-sponsored capital-formation programs.
Yesterday in Murfreesboro, said Buck, Ron Meeusen, director of Cultivian Sandbox Ventures, seemed to agree that Tennessee can play a key role in global agricultural innovation and could attract outside capital. In an interview a year ago, Meeusen told VTC that global food production must rise 100%, and 70% of that increase must come from innovation.
Tennessee's potential role in the global Food-Health-Prosperity domain will be further highlighted by next week's major three-day Global Action Platform summit meeting, convening in Nashville.
Serving to illustrate that potential were yesterday's AgriTech presentations by four Ag-sector entrepreneurs:
► Climate Adaptive Genetics (Tennessee) is developing heat-tolerant cattle using stem-cell technology developed at Vanderbilt University and Middle Tennessee State University. James West, Ph.D., its chief science officer and a Vanderbilt associate professor of Medicine presented. Site here.
► Croptell (Mississippi) is financial farm planning, budgeting and reporting software for the row crop farming industry. Agrivero CEO Scott Sartor presented. Site here.
► Hivalgo (Tennessee) offers information technology that helps customers obtain better information on attributes of grain and oilseeds provided by producer suppliers, and supports direct purchases. Founder-CEO John Reams presented. Site here.
► Sytheros Communications (Georgia) is developing a wireless sensor platform for agriculture and other industries where novel sensors and long-range, low-cost communications can be used to reduce water and energy use. Founder-CEO Jim Stratigos presented. Site here.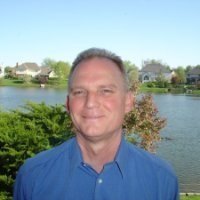 Ron Meeusen


Cultivian
The aforementioned strategic plan is an even broader document than the portion that relates directly to Ag Launch, with four broad themes and a total 27 objectives, and it is available here.
The comprehensive plan resulted from a challenge to undertake such work, issued two years ago by Gov. Haslam to his Agriculture commissioner and to the Tennessee Farm Bureau.
Particularly as the Agriculture Department "wades into" its new role, Buck said in a VTC interview, there's likely to be emphasis on, for example, the State-sponsored NextFarm Accelerator in Martin, Tenn.; on programs from the UT Institute of Agriculture; and, for capital formation, one tool could be increased private funding of initiatives modeled after the existing Tennessee Agriculture Enhancement Program (TAEP), with which Agriculture has years of experience and which requires that growers, entrepreneurs and others have "skin in the game."
Notably, Bioworks' Bares, wearing another hat as chairman of Life Sciences Tennessee, recently presided over that group's call for a policy agenda that spans all industries and includes two matching-investment programs, among other things.
Education is another important element in the fresh Ag-Innovation push now emerging, and Gov. Haslam's "Drive to 55" campaign -- to get 55% of all Tennessee to college degree or certificate by 2025 -- will heavily influence the overall effort, said Buck. The 10-year plan for the Rural Challenge refers to the need to close the "rural education gap."

ECD's Hagerty
Asked this morning what role Agriculture's peer Cabinet member, Tennessee Economic and Community Development -- led, for the moment, by Commissioner Bill Hagerty, whose departure to return to the private sector was announced today -- would play in all this, Buck said that Agriculture serve as the portal for the new push, but the agency will work closely with ECD and with the Tennessee Technology Development Corporation (TTDC, dba LaunchTN), which ECD controls.
In an earlier interview on the subject, Buck noted that Agriculture's vulnerability to weather and other factors make it inherently different from other industries.
Those differences, said Buck, strengthen the logic for Ag-tailored and dedicated programs, rather than Ag stakeholders relying on other existing groups with differing mandates. VTC