Update 2 Nov. 2015: Eight startups will present during JusticeXL Demo Day Nov. 18, 2015, Noon to 5pm. Our original Aug. 25, 2015 story below has been annotated with changes.-Ed.
JusticeXL, the rural Tennessee accelerator for startups in the law-enforcement, public safety and corrections sector, has admitted 13 startups to its first accelerator cohort. [A total 9 of that the original 13 startups remain, with one unable to present on Demo Day due to business travel abroad.]
JusticeXL is operated by the Southern Middle Tennessee Entrepreneur Centers (SMTEC), based in Tullahoma, south of Nashville.
Six of the JusticeXL portfolio companies are based in Tennessee, with the balance drawn from Kentucky, Georgia, Arizona, California, New York and from Tel Aviv, according to a release issued today by SMTEC Executive Director Dan Marcum and JusticeXL Program Manager Jerry Wright.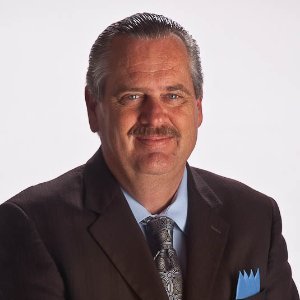 Jerry Wright
Formation of the program was previously reported by Venture Tennessee. Previously, SMTEC created and ran the AutoXLR8R, which SMTEC later arranged to transfer to Tech2020, coverage here.
The "mentor-driven" JusticeXL program commences Sept. 8. The startup teams that are based outside Tennessee have confirmed their willingness to consider relocating to rural Tennessee, SMTEC said in its release.
SMTEC is a 501 (c)(3) non-profit organization that is focused on startup companies now located in or willing to relocate to rural Tennessee. It primarily serves a 13-county region including Bedford, Coffee, Franklin, Giles, Hickman, Lawrence, Lewis, Lincoln, Marshal, Maury, Moore, Perry, and Wayne counties, according to the press release.
-- Piece Parts Logistics (fka Affidata Solutions, Manchester, TN) supports military procurement and Logistics. Prior to its pivot, then-Affidata planned to provide security-compliant data that ensures chain-of-custody, integrity, and admissibility of evidence gathered by police video cameras.
-- [Self-eliminated. Ballisticks (Duluth, GA) offers moldable, flexible anti-ballistic personal-wear protection panels for soldiers, police and at-risk logistics personnel and facilities.]
-- Corvus Technologies (Phoenix, AZ) offers proprietary, lifesaving, through-wall electronic tracking technology for first responders.
-- ICE BlackBox (Los Angeles, CA) offers "a public sector software and digital app that sends audio, video, and GPS directly to a secure evidence cloud where it can be viewed in seconds by law enforcement." At the start of the accelerator, positioned differently, ICE aims for a solution that enabled Courts to track restraining/protective orders and violations.
-- Innertainment Delivery Systems (Nashville) offers electronic hardware and software platforms featuring vital security layers for jail/prison, hospital and school administrators. Earlier coverage here.
-- [Self-eliminated.] Kain (New York City) is an anonymous and efficient whistleblowing service.]
-- Mechoptix, Inc. of Huntsville provides Stopix which is a smart automatic LED brake lamp that lights up every time your vehicle suddenly slows down. Their patent pending lamp replaces the original bulb with no modification to the vehicle.
-- [Self-eliminated. Obtained investment almost immediately and exited cohort. Perez Forensic Strategies (Brentwood) offers a proprietary Touch DNA Recovery/Stabilization swab that can be stored at room temperature and dry on its own without DNA degradation, and without refrigeration.]
-- R3DSTAR HEALTH is parent of RED-EHS (Nashville), a tablet-based mobile platform for collection and management of information for patient care, staff productivity, inventory control and facility compliance.
-- REDOUBT.4 (Tullahoma) synchronizes new equipment and maintenance training for the Common Remotely Operated Weapons System (CROWS) program for the U.S. Army Tank and Automotive Command (TACOM).
-- Seke LLC (Lexington, KY) is parent of two entities, Illuminated Safety and You Saw Me. It creates wearable reflective and LED products to allow for customizable visibility safety.
-- U.S. Material Converters (Tullahoma) transforms virgin fabric (greige) into treated and printed fabrics suited for military uniforms and wearable intelligent clothing for first responders. [Travel precludes presenting Nov. 18th.]
-- [Self-eliminated. Identity not disclosed by JusticeXL or the company. (Tel Aviv, Israel).]
Wright emphasized in the release that "JusticeXL is the only accelerator in the nation focused collectively on law enforcement, public safety, and corrections. New emerging technologies combined with a strong nation-wide interest in law enforcement, public safety, and corrections make this business sector vibrant for new startups..."
Referring to JusticeXL's cadre of mentors, Marcum said, "Seasoned executives are a key in bringing proven skills, experience and connectivity to the cohort entrepreneurs. This high-level mentoring can save entrepreneurs a lot of time and money, and enable important industry introductions." VTC
---