FEDEX Corporation and the leadership of Memphis' new EPICenter innovation initiative are expected to provide further details soon regarding a new logistics startup accelerator for the region.
News of the impending three-year, $750K commitment by FedEx to help underwrite creation of the accelerator became public during brief remarks Dec. 10 by Richard Smith, FedEx VP for global trade services, during a public meeting held by the Greater Memphis Chamber of Commerce and its Chairman's Circle, which comprises prominent Memphis area executives.
The new Memphis Entrepreneurship-Powered Innovation Center (EPICenter) is backed by the Chamber and its Chairman's Circle, and is operated by Memphis Bioworks Foundation, under leadership of Steven Bares, the Foundation's CEO.
Responding to a query from VTC, Bares said:
"In Memphis, EPIcenter provides a single front door to the entrepreneurial ecosystem in the region by directing and coordinating existing resources, as well as developing and leading new programs in strategic sectors.
"One key part of the EPIcenter strategy is an initiative that will coordinate the existing strengths in logistics in Memphis into an innovation cluster, including the logistics accelerator supported by FedEx.

"We anticipate that this cluster and start-ups participating in the logistics accelerator could focus on, for example, the integration of 3-D printing to drive advanced logistics and manufacturing, carbon fiber technology to lower weights in air and truck travel, new packaging to support biologistics, and other supporting technologies that make Memphis a global destination for logistics start-ups. The strategy to build a logistics innovation cluster parallels the existing efforts to build new businesses in medical devices and other segments already in place," said Bares.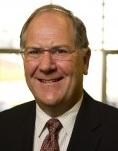 Steve Bares
Bares promised further accelerator details in the near future, and stressed that the planned logistics accelerator would not have been possible at this time, without FedEx support. Bares is also current chairman of LifeScience Tennessee, a biosciences trade association based in Nashville.
Preliminary plans for a logistics accelerator were announced in March by the Memphis Chamber, as part of an effort to advance a set of five "Moon shot"-magnitude strategic objectives. Dramatically expanding local entrepreneurship is one of those strategic objectives.
VTC understands the new EPICenter logistics accelerator is likely to supplant the Memphis SparkGap logistics accelerator, which is run by Start Co., the downtown Memphis entrepreneur center that is allied with the city's Start Co. Angels group (formally, Wolf River Angels). SparkGap's next accelerator cohort takes-up in May, according to its website. Update: Start Co. confirmed after publication of this story that SparkGap will not run in 2015, and the program is being terminated.
FedEx's website emphasizes the company's long-standing commitment to innovation, particularly as it relates to supply-chain management and related technologies.
FedEx is also the name sponsor of the FedEx Institute of Technology at the University of Memphis. Programs held within the FedEx Institute venue are often closely tied to the university technology transfer and commercialization programs, and to such university entrepreneurship programs as the Crews Center for Entrepreneurship.
According to his bio online, prior to his current role, Richard Smith in 2007 became Manager over Supply Chain Solutions for Fedex. He was promoted to managing director of Life Sciences & Specialty Services at FedEx Express in 2009 and in 2013 he added responsibility for the U.S. International department of the Global Trade Services unit for which he is now VP.
This story will be updated as further information becomes available. VTC