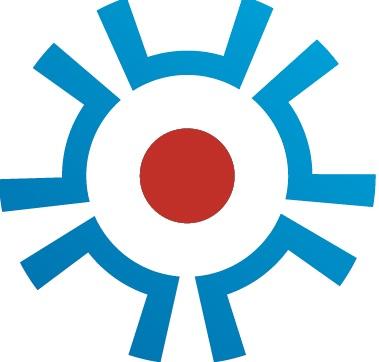 EPIcenter, hub of the greater Memphis entrepreneurship movement, and Start Co., a member of the Global Accelerator Network, together with ZeroTo510, today announced the 2016 teams inducted into their accelerators.
► EPIcenter Logistics Innovation Accelerator, sponsored by FedEx, was created to help startups bring innovative logistics products and technologies to market. It is comprised of the following teams:
o NovoNav -- Provides a personal navigation platform that solves the issue of "Last 100-foot" navigation in areas that are not mapped.
o Roundabout Markets -- Brings technology to the pawnbroker industry to create a national marketplace for pawn shops, increasing market exposure and streamlining product marketing and delivery.
o iShipdit -- Expedia-like platform for matching less-than-truckload (LTL) shipments to unused space that exists on trucks every day.
o SilQ -- ADDED System that helps businesses manage relationships and professional network using the power of machine learning. SELF-ELIM> o Magneto Innovations -- 3D-printable magnetic sensors that can be created on demand and to user specifications for a variety of applications.
► Seed Hatchery, Memphis' first accelerator, is one of 50 full members of the Global Accelerator Network and focuses on software and hardware as a service for enterprise customers. Its cohort this year includes:
o FitNexx - An interactive virtual reality platform that encourages children to exercise through the use of simulated environments and fitness games.
o FrontDesk Connect - Unveils an alternative solution to the in-room hotel phone by adding a quick connect capability to the guests' own mobile device at check-in.
o ProxBox - Tailored initially for the real estate market, ProxBox combines proximity sensors with a mobile app to guide potential home buyers through the home in a self-paced manner. Potential buyers receive details room by room by standing near a ProxBox sensor.
► Sky High, a social impact accelerator to build innovative business models to address challenges in the Memphis metro area, is comprised of the following teams:
o ORG Connect - (fka PIE Link) - Combines Salesforce and Dropbox into one program, solving the painful problem that PTA associations have with maintaining record donors, documents, and best practices when there is turnover, i.e. when students (and their parents) graduate.
o One Step Initiative - A social enterprise that partners with universities and community colleges to expose, empower, and instill skills in underserved high school kids via international exchange programs, technology, and service models that make them desired higher education students.
► Start MMT, one of the world's first music industry innovation accelerators, was founded in conjunction with Hall of Fame Songwriter David Porter. Its inaugural cohort was described May 2, 2016 as including:
o EPKpage - A web-based platform that makes it easy for musicians to create professional electronic press kits and for venues to effectively vet musicians and their credentials.
o Soundways - (fka Memphis Media Technology) - Soundways story here. A technology platform that produces plug-ins and other software solutions in the audio engineering space. Note: Company later began dba Sound Credit.
► Upstart, one of the top ten women-led technology startup accelerators in the world, is comprised of the following teams:
o Coursicle - A course scheduling software and notification service to help college students easily plan their schedules and get into the classes they need to graduate.
o Homey - A mobile app for gamified management of household chores that organizes tasks by taking pictures of the mess and assigning the work to individual family members. Kids complete chores and earn rewards that parents can buy through the app.
o RevvPay - Turns your car into a wallet using license plate recognition technology to initiate hands free payment at fast food restaurants, parking garages, dry cleaners and other drive-thru locations.
► ZeroTo510, founded by and housed at Memphis Bioworks Foundation, has been named one of the top 25 accelerator programs in the country by the Seed Accelerator Rankings Project for two years in a row. ZeroTo510 focuses on medical technology innovation that takes advantage of the FDA's 510k regulatory pathway; its teams include:
o SOMAVAC -- Creates solutions for the management of post-surgical fluid accumulation and the prevention of seroma, a condition that occurs after large-flap surgery where fluid accumulates in the dead space between tissue.
o FlexSpark -- A wearable electrical muscle stimulation device used to supplement anticoagulants in DVT prevention. By stimulating the muscles in a way that causes muscle contractions, FlexSpark also decreases the rate of muscle atrophy that occurs in this patient demographic, that often has limited mobility.
o Cast21 -- Cast21 has designed a lightweight, lattice-structure cast that is breathable and waterproof, eliminating some of the disadvantaged of traditional casts. Its design also allows for the integration of electronic therapies to decrease healing time.
o RistCall -- A wearable wrist monitor that replaces the traditional call button in hospitals and nursing care facilities. Provides patients with an easily accessible communication device and integrates into a shared dashboard for nurses and administrators.
► ImagineU, a collaboration of seven Memphis colleges and universities: Christian Brothers University, Southwest Tennessee Community College, LeMoyne-Owen College, University of Memphis, Visible Music College, Memphis College of Art and Rhodes College. Housed in the University of Memphis Crews Center for Entrepreneurship and partnered with The College Initiative. As of May 2, teams were still forming.
____________
"Teams are joining us from as far away as Slovenia and Israel but also hail from Illinois, Pennsylvania and our metro area," said Eric Mathews, CEO and founder of Start Co. "We look forward to hosting the teams at the Start Co. Lab and are honored that the partner accelerators have trusted us to provide their core accelerator programming."
In addition to the customized curriculum, each team will have access to potential customers, mentors, industry partners and investment capital groups. Teams will also spend much of their time focused on industry- and sector-specific activities within their respective accelerator cohort.
"Beyond the core programming, our accelerator operators, like ZeroTo510, have deep expertise in industries that are specific to and strong in Memphis," said Leslie Smith, president of EPIcenter. "We're confident this model -- co-locating the companies at Start Co. for expert core curricula, and allowing each accelerator operator to focus on providing world-class, sector-specific engagement -- will create a culture and experience that our participants can't get anywhere else."
The newly chosen accelerator teams are also participating in this year's Start Q events, hosted by Start Co., EPIcenter, ZeroTo510, and Emerge Memphis, from May 11-13, during the Memphis in May International Festival World Championship Barbeque Cooking Contest. The Summer of Acceleration will culminate on Aug. 11 with Demo Day, the startups' opportunity pitch their startup ideas to investors, share their insights with the greater entrepreneurial community and network with community leaders.
Investment partners include Innova, a Memphis-based venture capital fund that is leading the co-investment into the accelerator teams participating in ZeroTo510, Seed Hatchery, Upstart, and EPIcenter Logistics, as well as MB Venture Partners, The JumpFund, and Wolf River Angels.
Program partners include Launch Tennessee (TTDC), the Chairman's Circle of the Greater Memphis Chamber, Memphis Bioworks, Baker Donelson, American Airlines, IBM, Amazon, Paypal, Archer Malmo, Mosaik Solutions, The Marston Group, Waller, and many more. [###]
.
---